Search for Books and Documents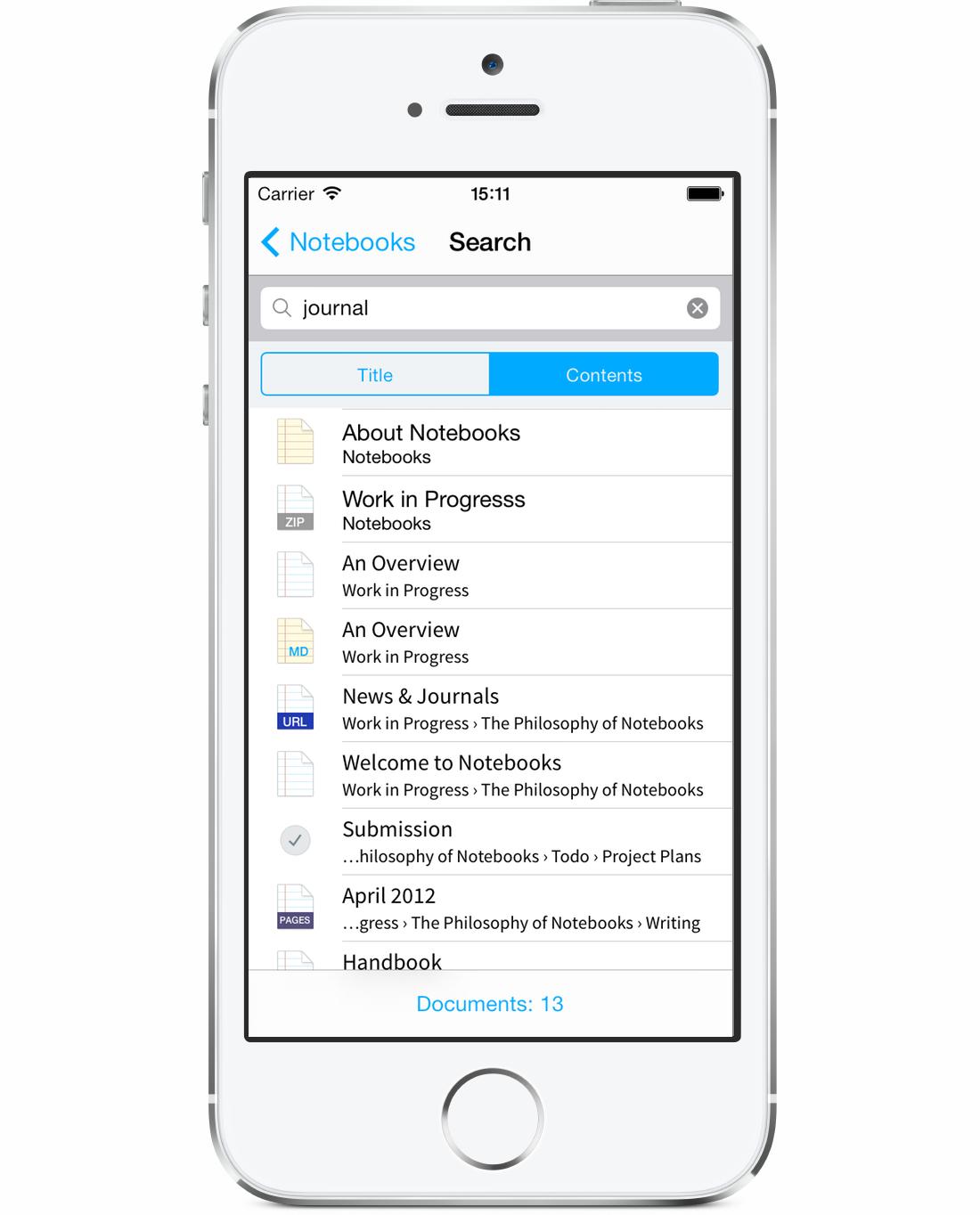 Each book provides a search bar at the top of its list. Tapping that bar brings up the keyboard for you to enter the search term. You have the option to search the titles of books, task lists and documents, or the contents (full text) of documents. Full text search is supported for plain text, HTML, RTF, iWork and MS Office documents, as well as web archives.
To focus your search, enter more than one word.
You'll only find documents that contain all words you enter.

To search for an exact phrase, put it in "quotes".

To search all of your documents, start search from the top level book. To limit the scope of your search, move to the book you are interested in.
Search is limited to the current book and its contents.

When opening a note or document from the list of results, Notebooks highlights all instances of your search key and scrolls to the first phrase in the note. When the phrase appears in the note more than once, Notebooks provides navigation arrows to quickly jump to the next or previous spot.

Swipe across the note or document to move to the next or previous document in the list and quickly skim through all search results.

To edit a document opened from the results table, tap on one of the highlighted phrases or select "Edit" from the Action menu.

For iWork documents, please make sure not to include a preview when saving them, otherwise their contents cannot be searched.
---
Search a Document
If you are not looking for a document but instead just search a word or phrase in a document, tap the loupe icon in the document's toolbar. Enter the search term and tap the search button or return key. Notebooks then highlights all instances of the search term.
When searching a document, Notebooks interprets the search term as a phrase and highlights exact matches only.