Notebooks for iPad and iPhone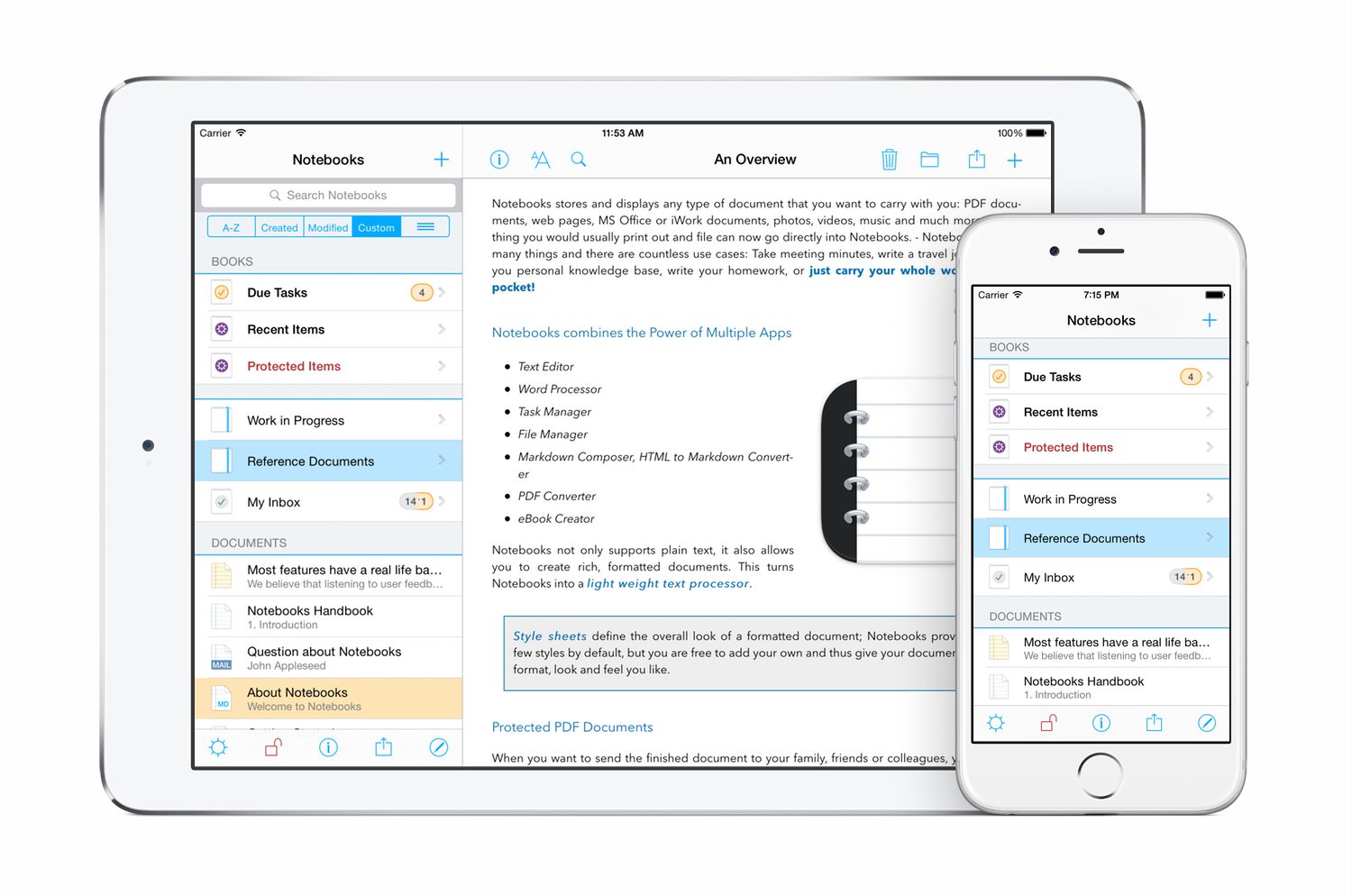 Notebooks is the one and only notebook that you'll ever need. It allows you to create as many virtual books as you need to write, store and structure your details of life, and so it can quickly become the one and only repository for all your journals, ideas, notes, drafts, diaries, projects, task lists and everything else you want to keep close at hand.
Notebooks stores and displays any type of document that you want to carry with you: PDF documents, web pages, MS Office or iWork documents, photos, videos, music and much more. Everything you would usually print out and file can now go directly into Notebooks.
You can even keep your task lists in Notebooks and tick off your to-dos as you complete them. Divide complex projects into nested sub projects, and cross-reference from a tasks' description to your reference library (which is in Notebooks also). When a task reaches its due date, Notebooks' badge on the home screen reminds you of pending business, and an optional acoustic alert draws your attention.
With its unique combination, Notebooks can replace several dedicated apps:
Note Taker
Light Weight Text Processor
Markdown Composer
HTML to Markdown Converter
Task Manager
File Manager and Organizer
Clipboard Manager
PDF Converter
PDF Reader
eBook Creator
---
Notebooks for Mac and PC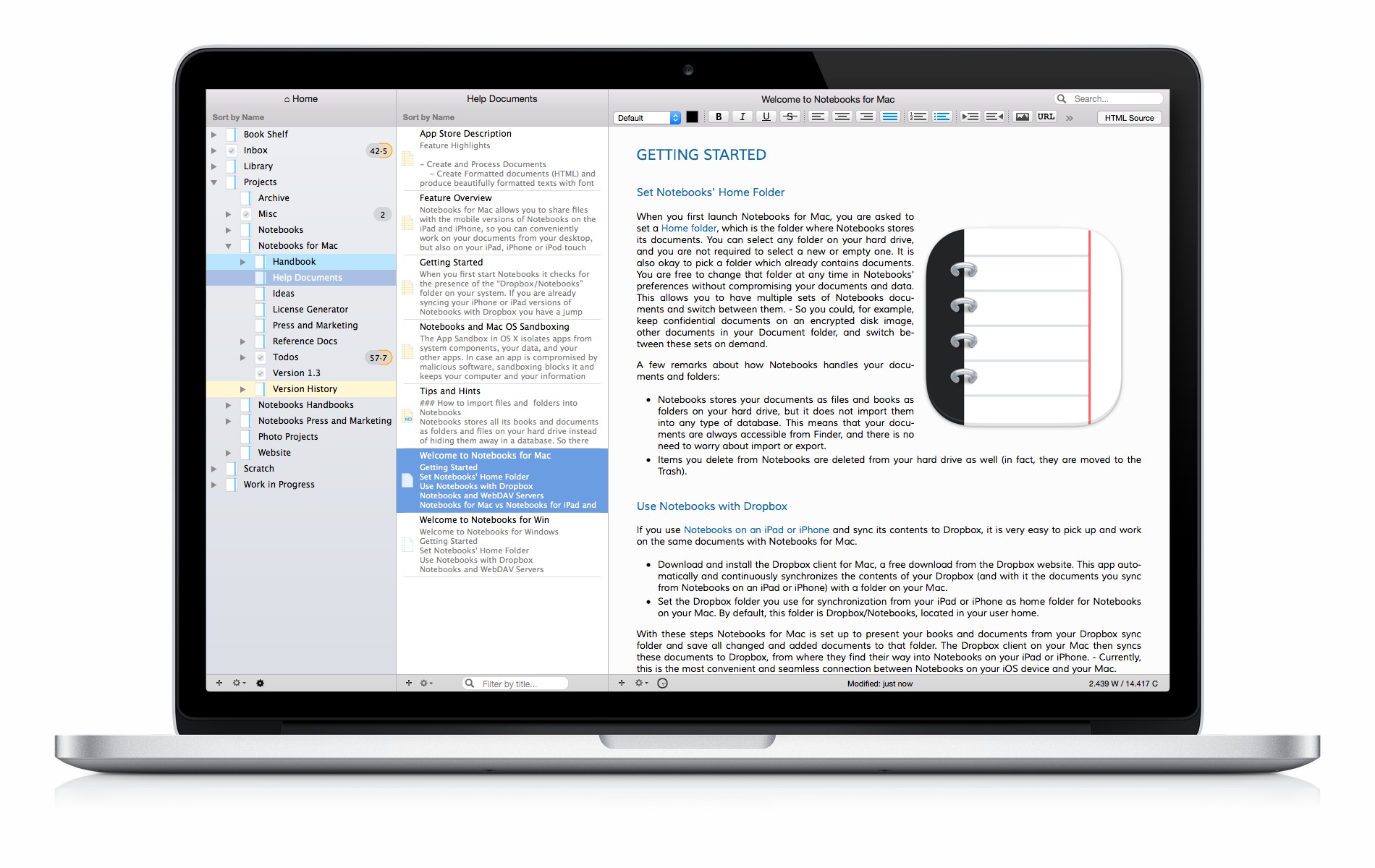 Notebooks for Mac and PC can share their files and contents with the mobile versions of Notebooks, which allows you to conveniently work on your documents from your desktop when you are at home or in your office, and on your iPad, iPhone or iPod touch when you are on your way. The synchronization between the devices currently supports Dropbox, the WebDAV server built into Notebooks for Mac (not available on PCs) and many other WebDAV servers.
Notebooks for Mac/PC stores your documents as regular files on your computer's hard drive, so you can always open and edit with other applications, too. Your documents remain "yours" and are never locked into a proprietary black box.
So whether you need to write something down or look something up, you need to have Notebooks on your iPad, iPhone, Mac and PC.
[my_childpages]