On an iPad, Notebooks allows you to view two documents side by side. Please do not confuse that with iOS' multitasking view, which runs two apps side by side. In Notebooks you can open, view and edit two documents.
Here is what you do:
Make sure the iPad is in landscape orientation.
Open the first document by tapping its title in the list, just as usual.
Then navigate to the book containing the second document and swipe right across the document's title to reveal the 2up button. Tap that button, or swipe all the way to the right. Notebooks resizes the left column and opens the second document.
You can open two different documents, but you can also open the same document in both windows. So you can edit the Markdown version in one window and view the formatted changes in the second window. Or you read a PDF in the left frame and take your notes in the right frame. – These are just a few example.
This 2up mode is supported on the iPad in landscape orientation only.
(If your device is still on iOS 9 or iOS 10, tap and hold the title of the second document to open it in 2up mode).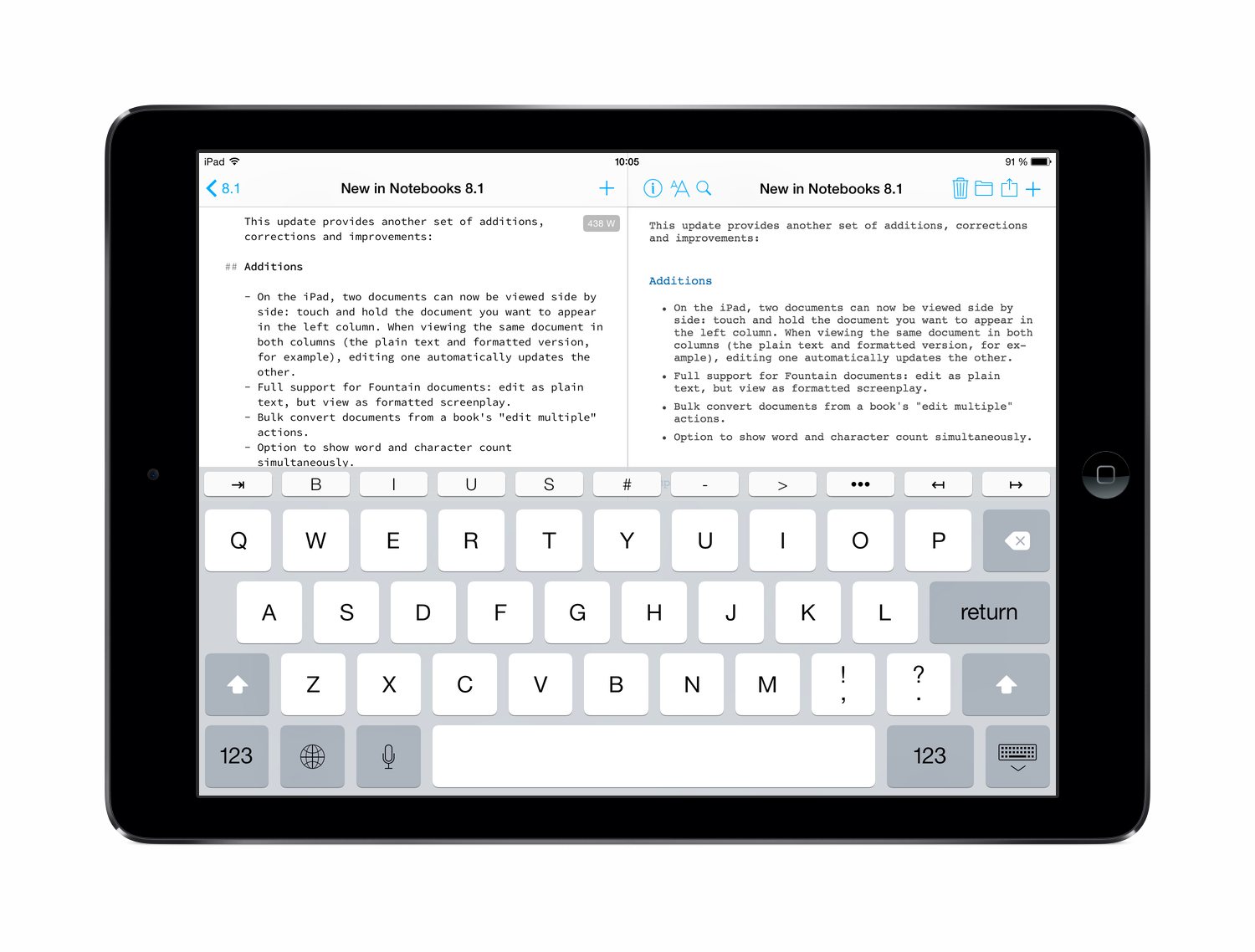 View Two Documents Side by Side (iPad)