Declutter the Home Screen of your iPhone and iPad
With its unique combination of functions, Notebooks can replace multiple dedicated apps on your iPhone and iPad: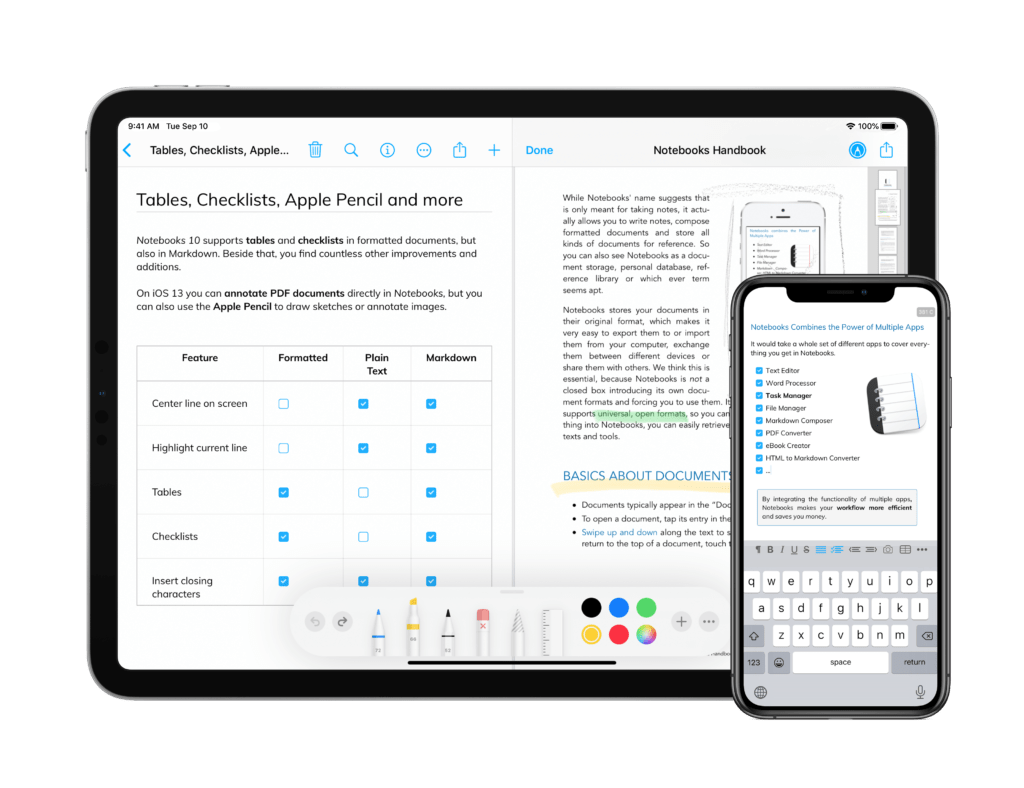 Note Taker
Text Processor
Markdown Composer
HTML to Markdown Converter
Task Manager and Reminder
File Storage and Organizer
Clipboard Manager
PDF Converter
PDF Reader
eBook Creator
Notebooks allows you to create as many virtual books as you need to write, store and structure your details of life, which quickly makes it a repository for everything you want to keep close at hand.
Notebooks stores and displays any type of document that you want to carry with you. Everything you would usually print out and file can now go directly into Notebooks. You can even keep your task lists in Notebooks and tick off your to-dos as you complete them. Divide complex projects into nested sub projects, and cross-reference from a tasks' description to your reference library (which you probably keep in Notebooks also). When a task reaches its due date, Notebooks' badge on the home screen reminds you of pending business, and an optional acoustic alert draws your attention.



---
Learn More about Notebooks for iPhone and iPad