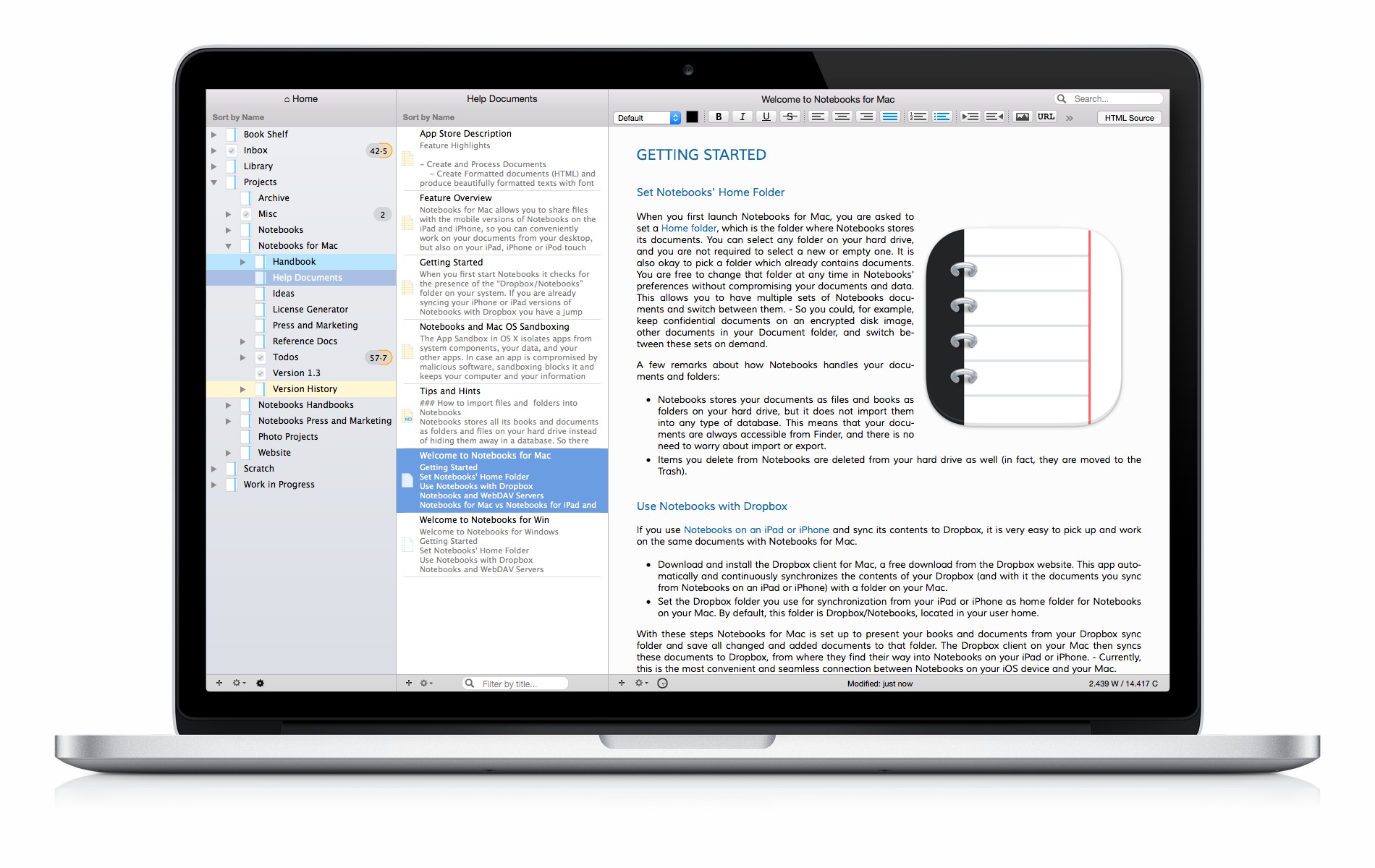 After more than two years of development and 15 public beta releases, we are happy to announce that Notebooks for Mac is now available on the Mac App Store.
When we started working on Notebooks for Mac (and PC), we never thought it would take that much time to reach the initial release, but due to the constant evolution of Notebooks for iPad and iPhone, Notebooks for Mac had to keep catching up (and a certain degree of perfectionism might also come into play). As a positive consequence, Notebooks for Mac 1.0 should be more mature than a typical "1.0" release.
Over the past two years, more than 4.000 users downloaded our beta versions every month. We want to thank all of them for their feedback and suggestions – and for their patience.
Releasing a new app – sending it "out into the wild" – is a special moment, anxiously anticipated because unexpected things can happen, as you see from our last minute reject a couple of days ago. But we are positive that this was the only rough part…
As always, we appreciate your feedback, comments and suggestions, because that is what helps us improve our apps.
I think I said enough – here is the direct link:
Next, we are going to finalize Notebooks for PC…
Notebooks for Mac 1.0 – Available on the Mac App Store