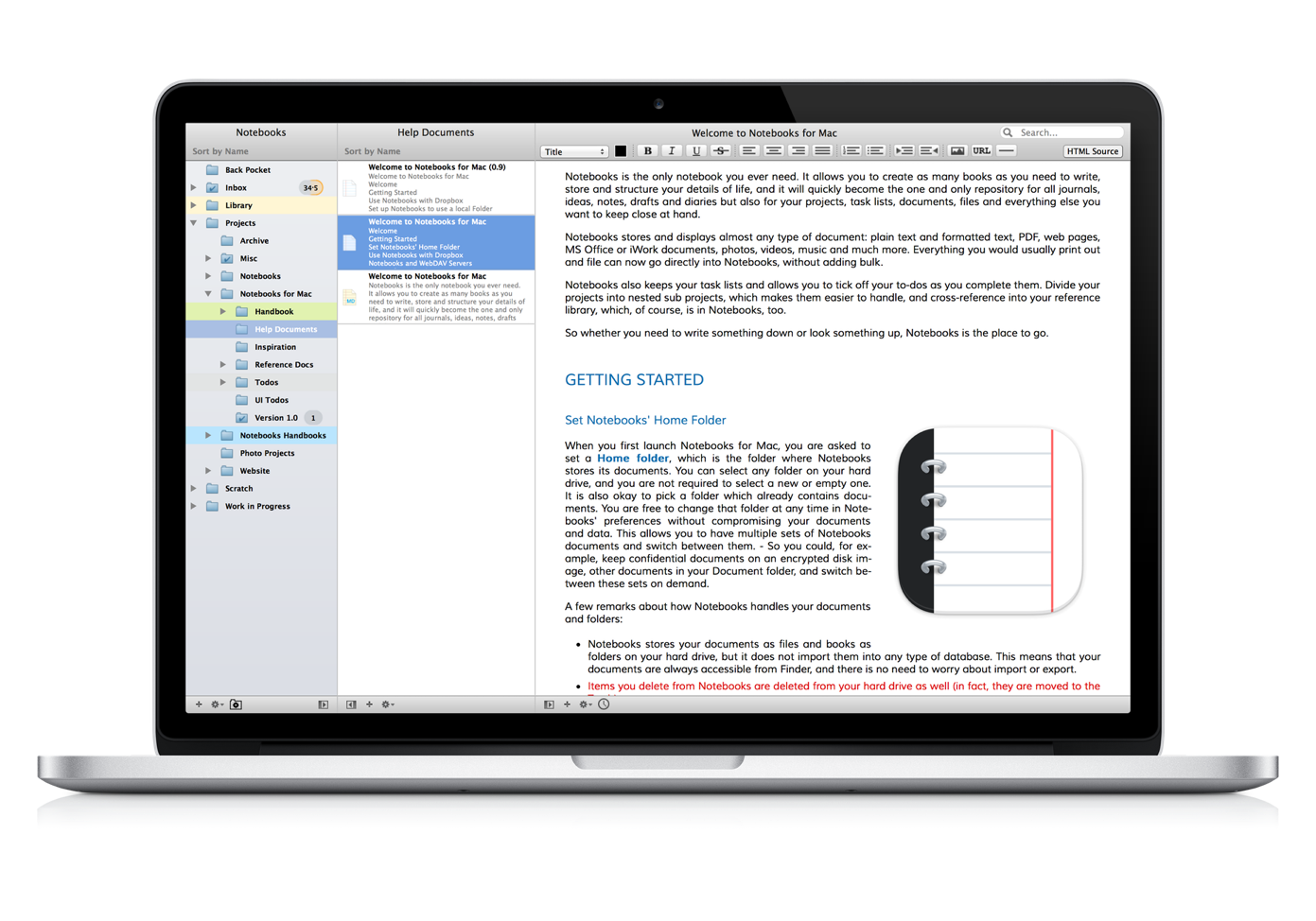 An updated, free version of Notebooks for Mac is available for download and testing. It is not final, which means that certain functions are still missing and a few areas are due to refinement, but we are getting closer and closer to the final version 1.0. – All upcoming changes are meant to streamline the application, make it light weight (still powerful) and easy to use.
We want to thank you for all your feedback, requests and suggestions based on the previous beta versions, and of course we appreciate your feedback on this updated version, too.
Update Nov 5, 2012
If you downloaded NB/Mac last week you may have experienced a crash during startup. An update to fix that is available from the link below.
 
[button style="download" link="/Download/Notebooks%20for%20Mac%201.0b7.zip"]Download Public Beta[/button]
Notebooks for Mac 1.0 – Beta 7