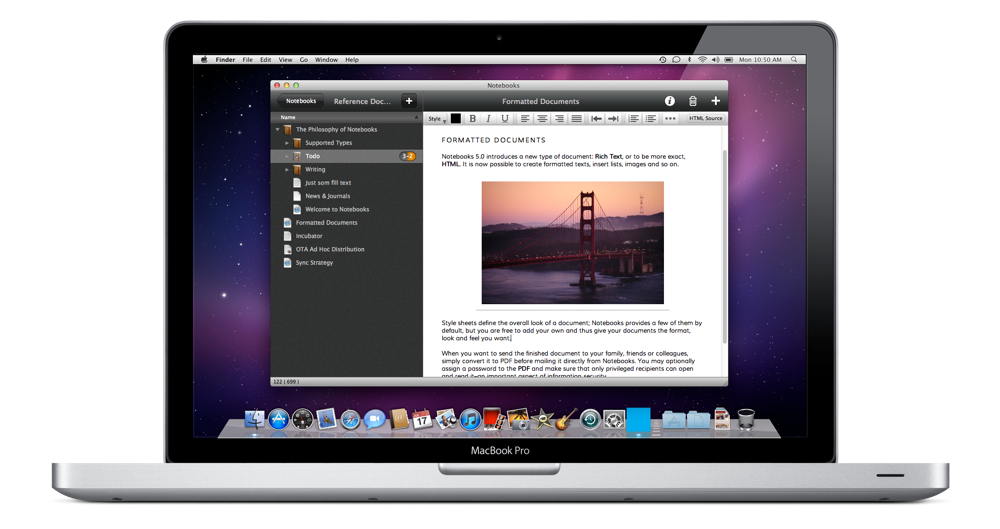 With the release of Notebooks 5 we also started Notebooks for Mac Public Beta. After four months of testing with more than 150 participants, we now invite all interested readers to download and try the Mac version. It will expire June 30, 2012. At that date we hope to have finalized version 1.0
The download package contains a read me file which should help you get started with NB/Mac. We will try to provide more documentation soon.
If you already use Dropbox to sync Notebooks you will have a jump start, because NB/Mac is set up to use Dropbox/Notebooks folder by default.
You are welcome to email your questions and comments or post them here.
Notebooks for Mac – Public Beta