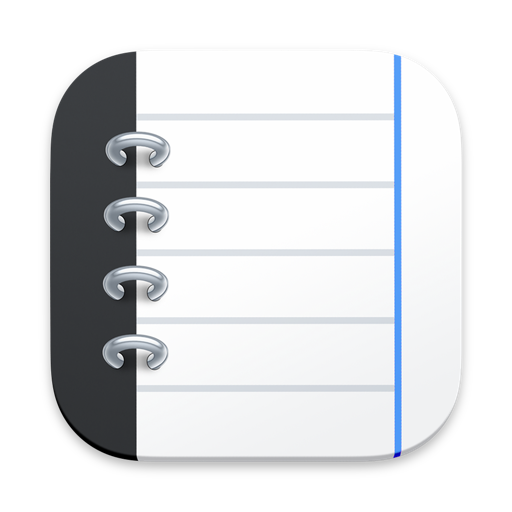 Notebooks for Mac 2.0.1 addresses a few issues that were reported by our users.
Plain Text
Ignore keyboard shortcuts for read only document.
Correctly align text on ruled background with overscrolling enabled.
Fine tuned the way automatically insert closing characters works.
Text documents no longer show a dark stripe instead of the scrollbar on macOS 10.13 or earlier, with scrollbars set to "always visible".
Formatted Documents
When adding a table in the middle of a line, the table is added immediately after the current paragraph.
Toggling the list style with cmd-L now includes checklists.
Fine tuned the way automatically insert closing characters works.
Markdown
Notebooks' default Markdown converter correctly resolves multiple references to the same footnotes.
Outline
The outline uses the setting Use color label as background color from preferences.
The selected book's font remains dark (light theme).
Preferences
The setting for line spacing accepts all available values.
New option to select a fixed font size for print and PDF conversion.
Misc
Sharing from a document's action menu tries to send the text instead of an attachment, if possible. Sharing from the File Menu or document list always sends the selected items as attachment.
Duplicating a task with due date copies the due date as well.
The toolbar buttons appear with correct size and without overlapping title.
Notebooks no longer quits when closing the last window.
If the document browser is hidden when closing Notebooks, it remains hidden after relaunch.
Keyboard shortcut cmd-alt-B shows the document browser.
Extra document windows are restored in correct back to front order when starting Notebooks.
macOS 10.15: renaming and reordering books in the outline works as expected.
Notebooks for Mac 2.0.1 is available from this website and from the Mac App Store. Users of the non-Mac App Store version of Notebooks for Mac 2.0 can use the automatic update option.