Many of you are checking this site regularly for news on our ongoing development, but the past weeks have been very quiet again. Regular readers know that this means we are busy, but other readers may think we don't care about you (which is NOT the case at all!)
We want to improve our communication and are working on a new version of this website with the goal to make it more modern, easier to read and much more interactive. This should allow us to update you with notes or tips more quickly, and it should give you better options for commenting and discussing the content. This might make the site kind of a shared Notebooks knowledge pool, and we will see how that works out.
A few words about Notebooks 5
As usual, things take longer than planned, but with this major release we don't really want to make compromises. So we are addressing and changing areas that have begged for improvement for a long time, and there is hardly anything we left untouched. Looking at our task list I have the feeling that we have finished most of our big topics and now need to go into refinement and testing.
To answer a few questions:
iCloud will not be part of Notebooks 5.0, we save that for 5.1 (it is far more complex to add iCloud support to an existing app, and we did not want to compromise the rest of our development for that; so it will be an extra step)
Markdown will still be supported in NB 5, we did not see any reason to remove that. (We have even added a dedicated "Markdown" set to the extra keyboard keys, which will be fully customizable in NB 5)
The formatted documents will not be RTF (it is still "impossible" to handle that on iOS), but HTML. Regarding flexibility and portability, HTML wins over RTF anyway.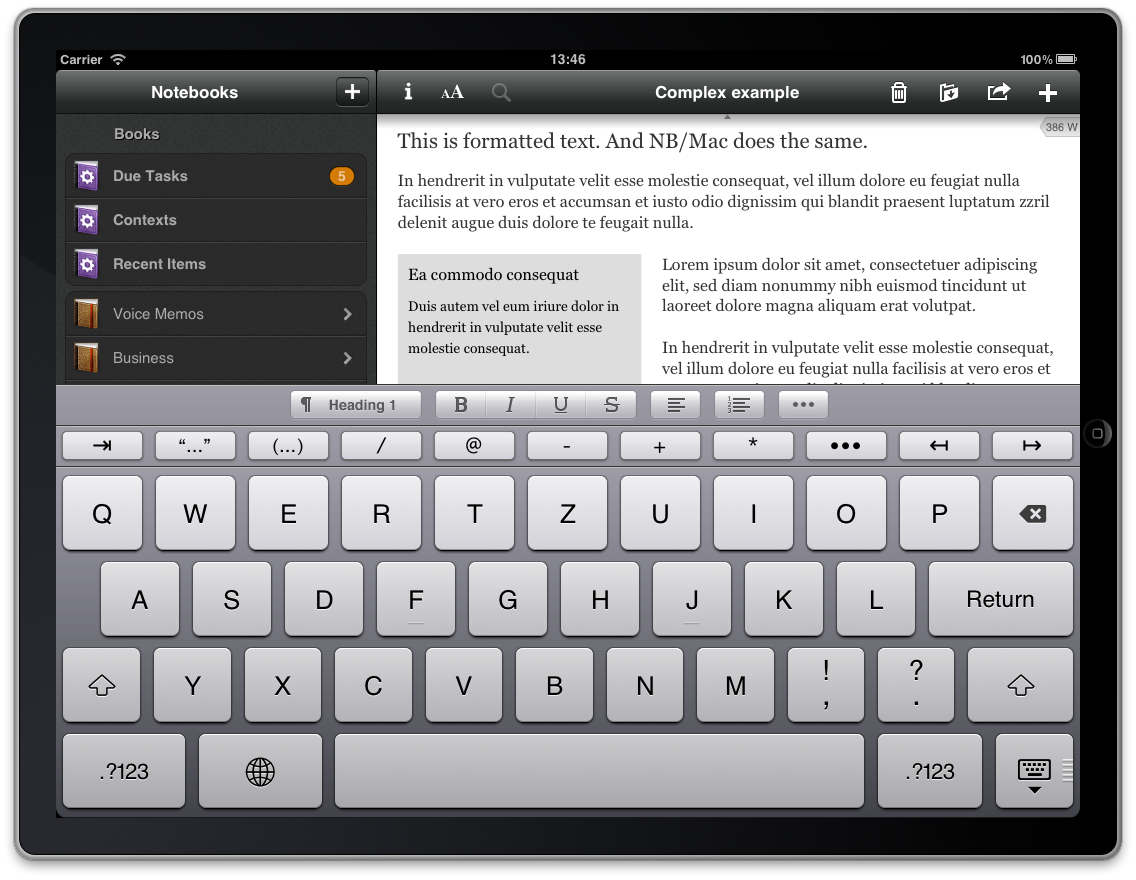 Notebooks 5 – almost final, with optional extra keys
A few details about Notebooks/Mac&PC
The first weeks of beta testing showed us that we are on the right track, but the current set of functionality probably is not enough for an initial big launch. Knowing that many of you are desperately waiting for the desktop version we decided to start a so called "public beta" in a few weeks. This shall give all of you the opportunity to work with Notebooks while giving us time to finalize the initial version.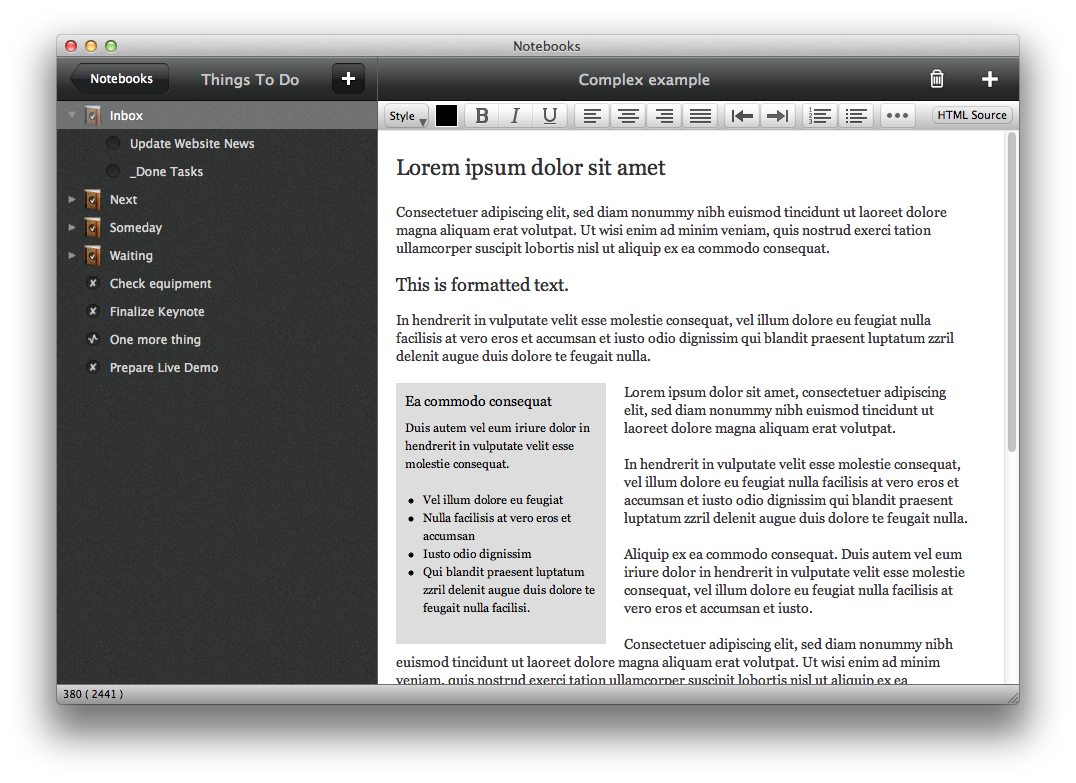 Notebooks/Mac – Beta 2
Those of you who would like to start working with Notebooks on their Mac right away, drop us a line and we add you to the current "private" beta.
(If you read the last sentence carefully you probably realized that I just mentioned Macs; the beta for PCs has not yet started…)
Thank you for your patience!
Alfons
Update on NB5 and NB/Mac&PC