We just uploaded an update of Notebooks for Mac Public Beta. It contains numerous additions and improvements, and while a few topics are still missing for the final release, we feel that we are getting close.
Thank you all for your feedback, suggestions, ideas and encouragement 🙂
A few highlights of this update:
Tabbed windows.
Redesigned interactive checkboxes which much better integrate with formatted documents especially.
Repeating tasks.
Improved drag & drop reordering in outline.
The full list of changes and additions is available from the in-app help in Notebooks for Mac Beta 13.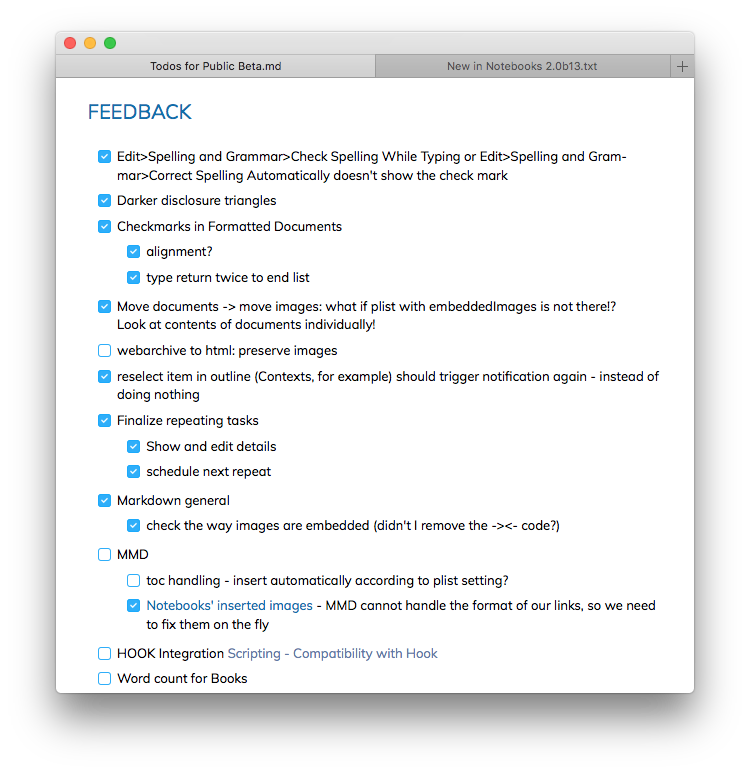 Those of you who are using Beta 12 will be automatically notified about the update, all others can grab a copy of Notebooks for Mac Beta 13 right here.
Notebooks for Mac 2.0 Beta 13