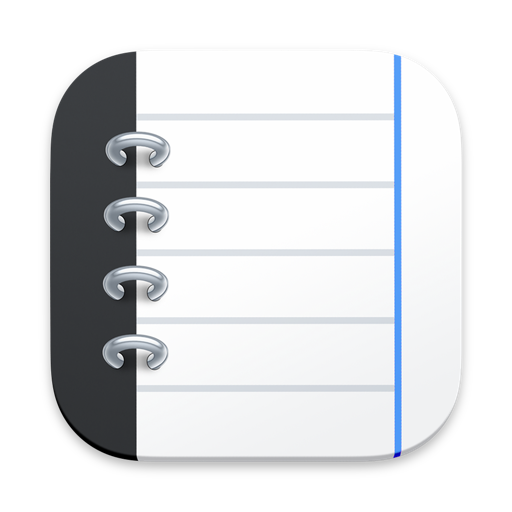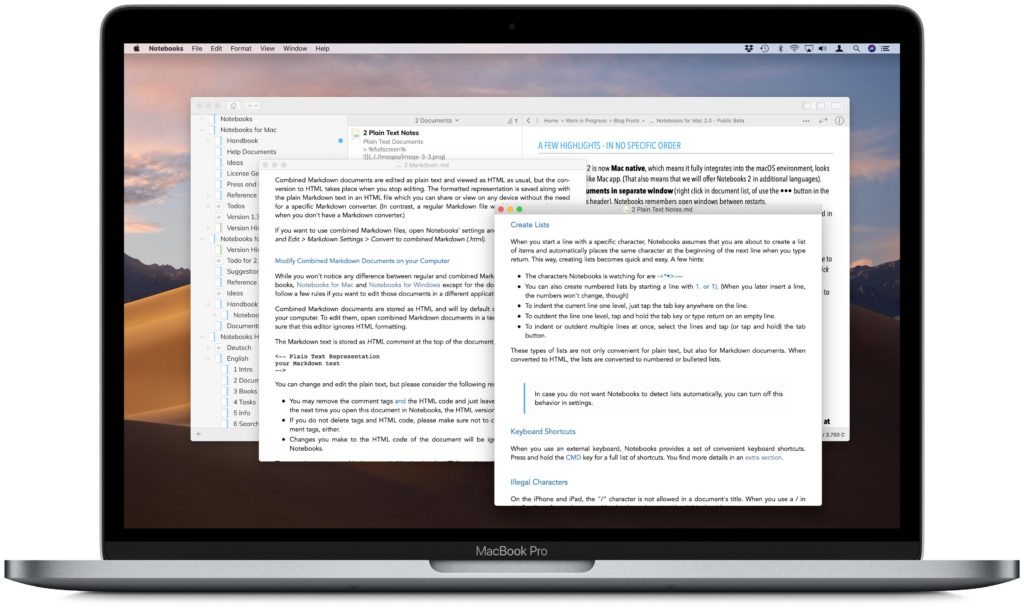 We are glad to announce that Notebooks 2.0 has been officially released and is available as a free trial from our website. It is also available on the Mac App Store.
You will see that Notebooks for Mac 2.0 looks and feels like a new app, is much snappier and much more capable. We are closing the gap between Notebooks on macOS and iOS as far as functionality is concerned, and while one or two features may still be missing (we are working on them), Notebooks for Mac 2.0 is ahead in a few areas:
Checklists in formatted documents and Markdown,
Tables in formatted documents,
a dynamic Table of Contents in formatted documents,
a wider selection of document styles,
MultiMarkdown as a second Markdown converter,
support for Wiki type links in Markdown,
or an option to tap a formatted Markdown document to start editing at the tapped position.
Notebooks 2 also offers tools which are specific to a desktop application:
Support for multiple windows and tabs,
a breadcrumbing navigation at the top of each document,
option to open and edit external documents (just drop them onto the Notebooks icon),
fullscreen and dark modes, and a "light weight" distraction free mode (displays the document centered in the window, leaving wide left and right margins).
You find a more extensive list on the Notebooks for Mac page, but if you need even more, take a peek at the version history.
We hope this is enough to convince you to go ahead and download a trial version of Notebooks for Mac 2.0.

Notebooks 2 is a paid upgrade for users of Notebooks 1.x. The Mac App Store does not provide any means of granting a discount to existing users, so we currently offer Notebooks 2 at a generally reduced price.

Notebooks for Mac 2.0 – Released on the Mac App Store