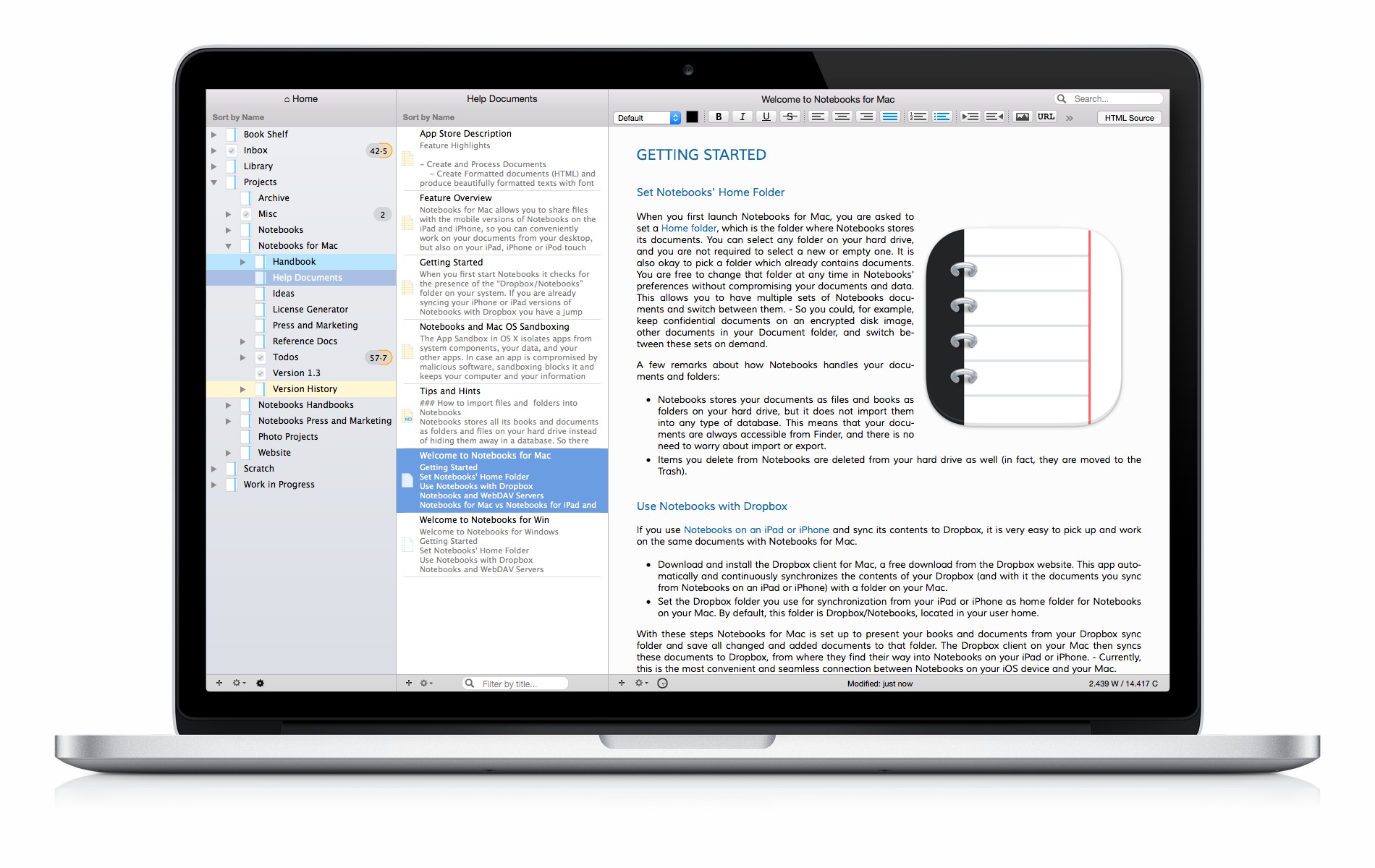 We are pleased to announce that Notebooks 1.3 for Mac and PC is available for download. The new version features an optional light user interface theme and replaces the folder icons with Notebooks' own book icons, which you may already know from Notebooks on your iOS devices. The update also contains a series of improvements and corrections, as detailed on the version history pages for Mac and PC.
Notebooks 1.3 is available from this website (Mac, PC) and from the Mac App Store.
If you have any feedback or comments, let us know – and please don't forget to rate Notebooks on the App Store 😉
Update June 17: We just published Notebooks 1.3.1 to address the issues regarding the Notebooks Server (the Mac App Store version was unable to launch it) and Spotlight search. Both should now work as expected.


Notebooks 1.3 for Mac and PC