Notebooks 10 for iPad and iPhone, a major upgrade from its predecessor Notebooks 8, will be available on the App Store very soon. It is a new app that comes with numerous improvements and additions. As a new app, Notebooks 10 is a paid upgrade – the first one in six years.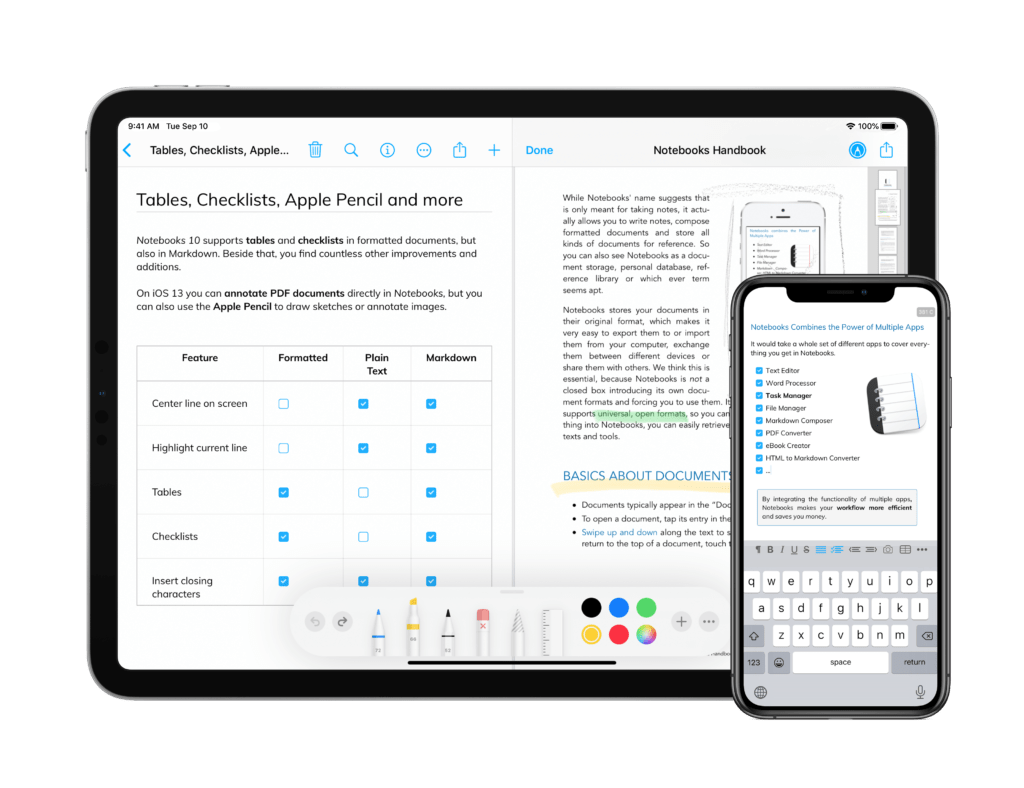 While we are adding final touches to Notebooks 10, you can already pre-order now and take advantage of a special discount. The planned release date of Notebooks 10 is around mid January 2020.

Highlights in Notebooks 10
Apple Pencil Support (for drawing, annotating images and PDF documents; requires iOS 13).
Files.app integration (Notebooks' documents are accessible from Files and other apps, and Notebooks can edit documents stored in other apps).
Watch App (due tasks, add notes).
Image Viewer (swipe through all images in a book).
Tables and checklists in formatted documents.
New document styles.
Highlight current line and center on screen when editing plain text.
MultiMarkdown as alternative Markdown converter.
Support for – [ ] checkboxes and [[Wiki]] style links in Markdown.
Smart book Recently Modified.
Improved and refined user interface.
This is really just a rough summary of the most important additions. There are countless other additions, changes and improvements as well.
Migration from Notebooks 8
If you have been using Notebooks 8, you may want to migrate your existing documents to Notebooks 10 right away or at some later stage. We have implemented methods in Notebooks 8 and Notebooks 10 to make that a quick and painless process without any need to duplicate documents. More on that will follow in a separate post.
And now, don't forget to…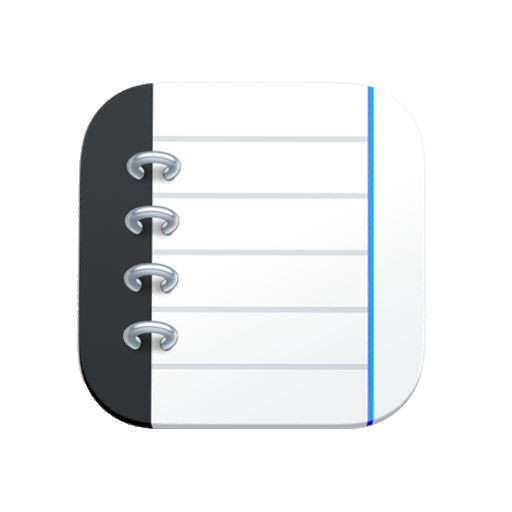 Notebooks 10 – Available for Pre-Order